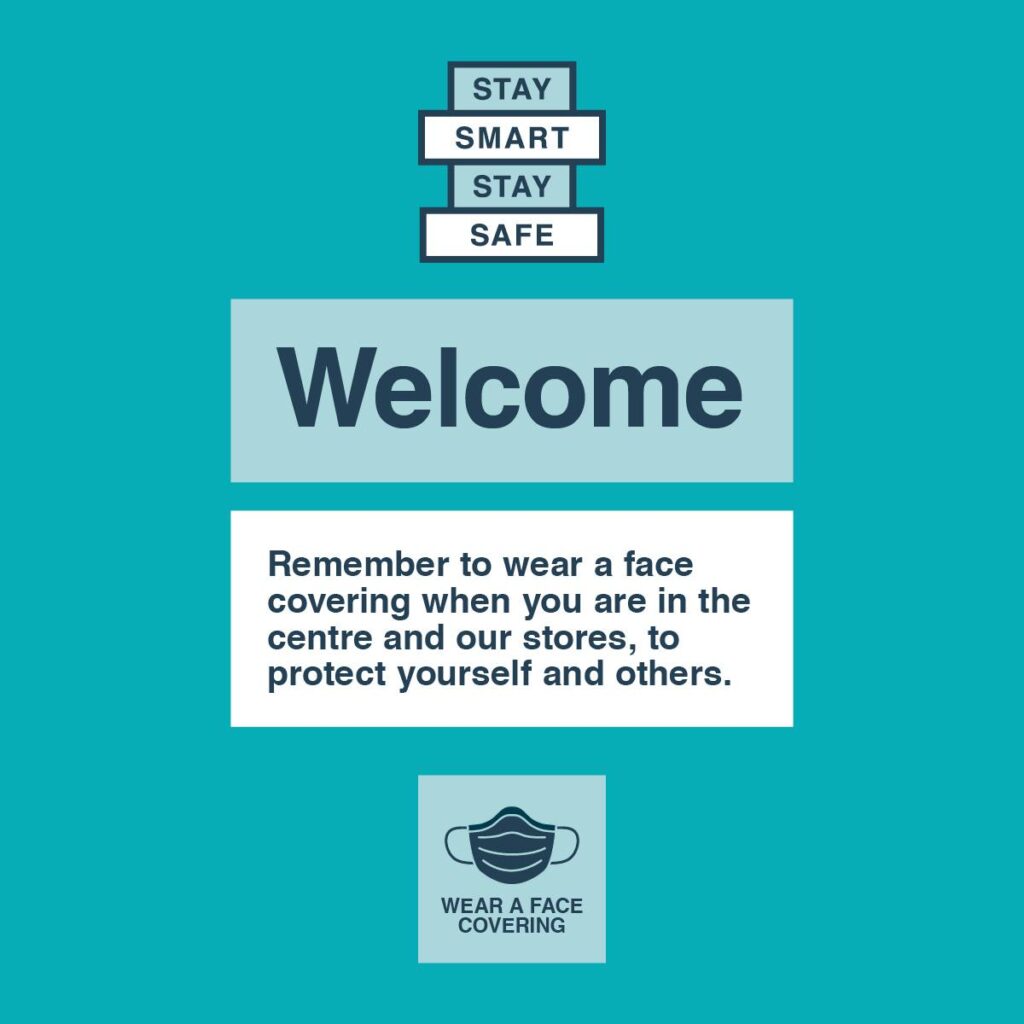 The pandemic has presented unprecedented and extraordinary challenges for our communities, our retailers, our teams, and our customers.
White Lion Walk continues to monitor the situation and Government's public health guidance closely, we will keep all our shoppers updated via our website and social media channels.
From Friday 24th July and in line with the latest Government Face Covering Guidance, we are asking our customers to wear a face covering, both when visiting the shopping centre and also when shopping in our stores. 
The safety of our shoppers, employees and retailers is paramount and we have made a number of changes to your shopping experience to help keep you safe.
These include;
Please protect yourself and others by wearing a face covering when visiting White Lion Walk
Physical Distance Signage throughout the centre. Please follow the floor marking and keep left.
Hand Sanitiser available at centre entrances
Only 1 person or household in the customer lifes at any one time
No queuing for stores allowed within the centre due to mall width. If a store is at capacity customers should resume other shopping and come back at a later time
A one-way system to aid in physical distancing around the central life/escalator core
Whilst we are open some of our stores and eateries remain closed. Those that are open will operate with safety measures in place which may include limiting the number of customers allowed in store.
The stores and eateries *open at White Lion Walk are:
Babylon
C&H Fabrics
Card Factory
Charmé
Grape Tree
H Samuel
NEXTPartido
Purrfect Pet Care
Robert Dyas
Sis & Bros
Starbucks
The Glasses Shop
The Works
Vapestore
*Individual store opening times may vary; please check their store pages for more information.
We would like to thank our shoppers for their continued support and look forward to welcoming you back to White Lion Walk.
Respect Others, Stay Safe.